All in-stock orders will be dispatched same day from our warehouse when the order is placed before 2pm. POSSIBLE DELIVERY DELAYS: While there are no delays in many areas of the country, next day delivery is not guaranteed. Delays of up to 3-5 days are being experienced in some areas, including Dublin South West, Dublin North East, Limerick, Cork, Louth, Meath, Kildare and Sligo. This is due to the high increase in parcel numbers experienced throughout the courier network over the last number of weeks.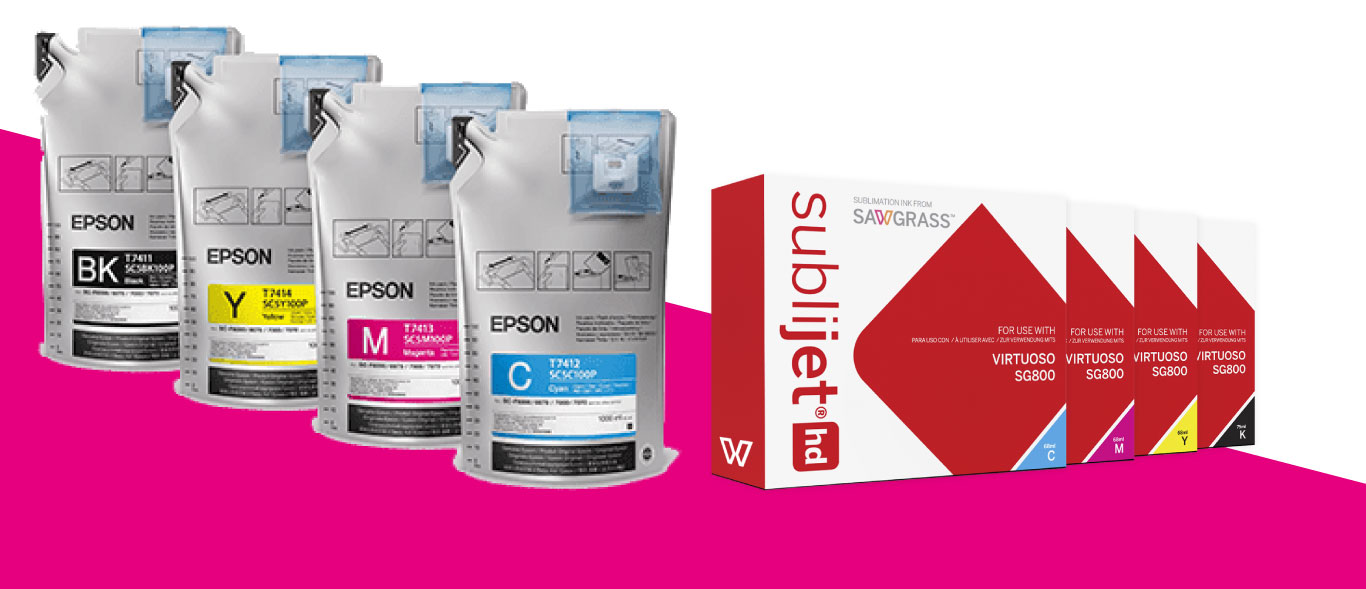 As the official Sawgrass & Epson dealer in Ireland, Serigraf offers Sawgrass & Epson sublimation ink in a variety of configurations: Sawgrass Virtuoso Sublijet HD, Sublijet-R cartridges & Epson DS Sublimation ink pouches. In addition, the Sawgrass systems come bundled with the Creative Studio design suite and the Virtuoso Print Manager, allowing you to produce stunning colour output quickly and easily without the guesswork.
Sublimation ink reacts to heat and once an image is printed onto sublimation paper, it can then be applied to the desired promotional item or garment using a heat press. This process gives you the ability to produce shorter runs of personalised clothing, promotional products, and photo gifts quickly and profitably.